Custom Boxes
We make a variety of archival-quality boxes to protect your valuable books, pamphlets, documents and important papers. Each box is custom made to fit your item.
All boxes are made using acid free binder board and acid free lining material. We have a large selection of colors and textures for the covers. The title can be stamped on the front and spine, if desired.
Double tray boxes are a perfect solution for storing a variety of books, manuscripts, and audio-visual material.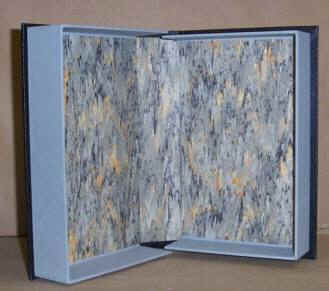 Portfolios are perfect for storing sheet music, small amounts of assorted loose pages, documents and many other items that need protection.
The portfolio is custom made to the size of the item to be stored in it.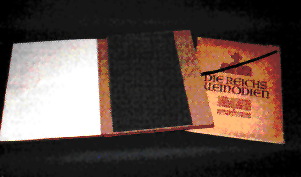 Slipcases are a way of preserving scarce and rare books without rebinding.
In an open slipcase, the spine of the book is visible while sitting on the shelf.
The slip-in slipcase has an extra outside cover that completely encloses the book.